Welcome Message: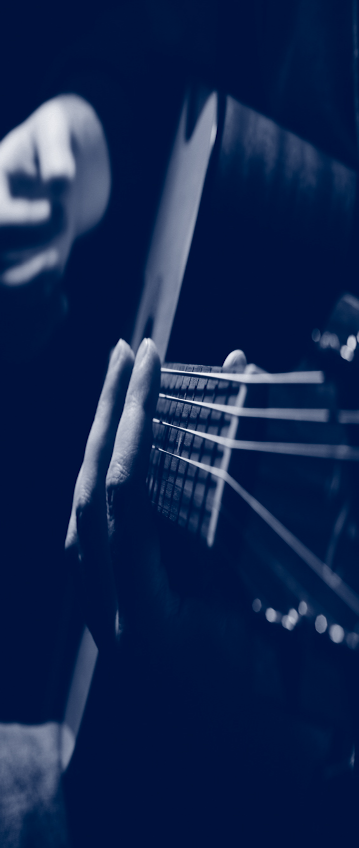 Foley Entertainment, Inc. is a music industry consulting firm and licensed Entertainment Agency. Foley Entertainment represents recording artists, songwriters, managers, record companies, music publishers, executives, producers, engineers, mixers, session musicians, studios and other industry participants.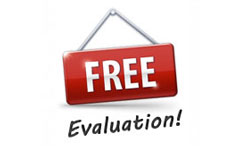 The firm provides a variety of professional services, including career guidance & direction, consulting, artist development, publicity, marketing, radio promotion, TV/Film placement, media buying, team building and shopping campaigns, among other services.
---
Listen to our new podcast! The Music Boost
---
Clients have come from all 50 states and 20 foreign countries since Foley Entertainment launched in 1989. Foley and/or his clients, have contributed to projects involving the following major record companies, in various capacities during their respective careers: Atlantic, Columbia, A&M, Epic, Arista, CBS, Universal, MCA, EMI, RCA, Sony, Lava, Interscope, Hollywood, Polygram, Elektra, Capitol, Chrysalis, Mercury, Polydor, Geffen, Warner Bros., Island/Def Jam, Windham Hill, Drive-Thru, Tommy Boy, TVT, Epitaph, Loud, Victory, Verve & Narada Jazz among many others.
Clients have earned nearly 40 Gold and Platinum Records and four GRAMMY® Awards for their overall career accomplishments. Foley has won multiple "Best In the Biz" Awards in the "Best Consultant / Strategist" category, from The National Association of Record Industry Professionals. (N.A.R.I.P.) Securing such a high profile award more than once further confirms Foley Entertainment's role as an elite agency in the music industry and one well-respected by its peers.
---
"Working with Gene is a real pleasure. He's a true go-getter for sure and always has your best interest at heart. Being a good, honest person in the music industry is so important to making actual friends, not just contacts. Gene really gets that because he is that…"
"I came into contact with Gene back in 2009. I'm always weary of working with new agencies, but I have to say it has been an absolute pleasure to work with Gene and Foley Entertainment. Very early on I realized that Gene goes above and beyond to help his clients in any way he can, which he has done for me every time. I never have a problem getting a hold of Gene and his friendly personality makes me feel like I can really communicate what it is I'm looking for in my career. Gene is wholly invested in his clients and I would recommend Foley Entertainment to anyone interested in working with an honest and hardworking agent."
"I have been working with Dr. Gene Foley over the last twelve years, and the change in my career was immediately noticed once we began. Dr. Foley is an honest man in a dishonest business and instead of filling you full of ear candy, he will let you know what is possible, what you need to do, how to do it, and what it will accomplish. Having him guide your career is the single handedly best decision you can make as an independent artist, because his only vested interest is your success. Dr. Foley has made a career out of developing and guiding artists with sense of professionalism and compassion that distinguishes him apart from all others. If you haven't spoke to Dr. Gene to see what's possible for your career, you are only cheating yourself. This man has dramatically changed my career, and given me a direction and plan to build a business around. I am succeeding in the music business on a global level because he told me I could, and showed me how to do it."
"Eugene Foley is one of the most straight ahead, honest people I have met in this business. He's super knowledgeable, organized, and always ready to lend a hand in any way he can. You can tell he cares about your career as much as you do. I love working with him and highly recommend having him on your team."
"Eugene Foley…. A real honest pro in biz full of spineless, heartless, gutless chumps who make a ton of money doing nothing… Trust me, I've seen it all…… Eugene is a rare breed of music industry people who care…..WOW…..CARE…What a concept…… Everyone who even thinks about getting into the shark tank A/K/A 'THE MUSIC BIZ' should learn one thing from Eugene – and that is to really care and love what you do."
"I have known Eugene Foley since 1992 and he has proven time and again his professionalism and his ability to deliver results. His skills are wide ranging – from marketing to project counseling, he's the man to get the job done."
"Every musician I've referred to Eugene has been thrilled with his help, and thanked me afterwards. That, to me, says it all."
Foley is a frequent contributor to music related features on MTV, VH1, FOX, FOX News, NBC, CBS, ABC, PBS, Time Warner & Comcast and in numerous publications including Forbes, Variety, The New York Times, C.M.J., Inside Connection, Fast Forward, Skope, Millimeter and dozens of daily newspapers around the country.
Foley is regularly interviewed on radio stations across the country discussing all aspects of the music industry – including breaking music-related news, emerging technology, celebrities and pop culture. Foley is the author of two acclaimed educational books, including his most recent tome, Artist Development – A Distinctive Guide To The Music Industry's Lost Art.
Foley Entertainment is licensed with the New Jersey Office of the Attorney General, Division of Consumer Affairs, Office of Consumer Protection/Regulated Business Section. Foley is an active/voting member of N.A.R.A.S. (The GRAMMY® Awards) and N.A.R.I.P. Foley Entertainment is a member of the Better Business Bureau.
Feel free to reach out to discuss your career or to receive details about the free music evaluation.