Marketing & Promotion
Foley Entertainment works with artists, personal managers and record labels in the drafting, development and execution of promotional, marketing and advertising campaigns, all of which are geared at maximizing exposure for recording artists, while broadening their existing fan base.Foley Entertainment's Marketing and Promotion department specializes in the pop, rock, alternative, metal, jazz, instrumental, singer/songwriter and blues genres of popular music. In an industry crowded with new independent consultants, Foley Entertainment is distinguished as one of the premier, full-service music industry consulting firms in music today.
Foley Entertainment, Inc. provides a wide array of services, tailoring its marketing strategies and concepts to the specific needs of the client. The Company concentrates on the fundamentals of music marketing, promotion, publicity and advertising, balanced with the innovation and creative vision needed to remain at the forefront of the biz.By integrating offline marketing and promotion, with innovative online strategies, Foley Entertainment, Inc. assists in developing a dynamic identity for your music related projects. Using everything from radio promotion and press, to the Net, to direct marketing, television commercials and print advertising, Foley handles a wide range of clients looking to make a favorable impact in the music industry.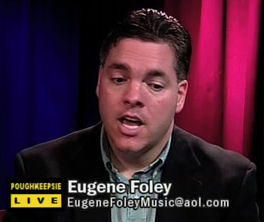 Designing, Developing, Implementing & Evaluating: Marketing, Promotional, Advertising, Touring, Internet and Direct Marketing Campaigns
Coordinating & Executing Print Advertising & Television Commercial Campaigns
Coordinating & Executing College Radio Promotion & Direct Marketing Campaigns
Developing Brand Awareness & Pricing Strategies
Establishing & Maintaining Positive Media & Consumer Relations