Mission Statement
The mission of Foley Entertainment is to provide outstanding professional consulting services and distinguished instruction to our Clients, in a wide range of music industry disciplines, including, but not limited to; artist development, marketing, promotion, advertising, songwriting, composing, arranging, intellectual property, publishing, touring, distribution, producing and merchandising, along with advanced career guidance and direction. We strive to cultivate the highest possible level of Client achievement through passionate, inspirational and innovative contributions to every project that we take part in.
We carefully prepare our Clients to successfully meet the challenges and opportunities that they encounter in the ever-evolving music industry. We offer a genuine resource that nurtures and encourages all musical genres, comprised of an outstanding and truly global client base. Our efforts assist not only musicians, but songwriters, label executives, producers, engineers, managers, publishers, teachers, session players and numerous other industry participants.
We are committed to enriching and enhancing the lives of musicians, songwriters and the entire music community with educational seminars, lectures, workshops, clinics and scholarly activities. Our Company helps Clients increase their knowledge and understanding, at a level that is appropriate to each individual's interests and needs.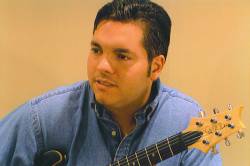 "No one cares how much you know,
until they know how much you care."
Foley Entertainment, Inc. will continue to deliver music industry exposure, inspiration and wisdom to Clients, while endowing the music industry with the talent and vision our Company is so justly known for. Best wishes!
Eugene Foley
Founder & President