Free Music Evaluation
Eugene Foley offers a free, written evaluation of original music in all styles and genres. If you are interested in getting professional feedback about your songs, this opportunity would be perfect for you.
Please send a link to your songs, and mention which three you would like listened to during the process.
Links to your official Web site, SoundCloud, ReverbNation and YouTube are acceptable.
The feedback covers categories such as recording quality, song arrangement, lead vocals, musicianship, lyrics, music composing and more.
After a thorough review, the evaluation will be sent to you via e-mail. You will also be encouraged to call Eugene and discuss the feedback.
The evaluation will show your strengths and if any, weaknesses, so you can continue to develop, evolve and improve your craft.
This is a business and your competitors are doing all they can to advance their career, so should you.
There is NO fee for this evaluation service.
Eugene looks forward to hearing your music, providing you with the free evaluation and speaking with you soon thereafter.
Why People Consult With A Music Industry Expert
They want to achieve more professionally.
They want to learn ways to be more efficient and cost effective.
They want to make more money from their music and performances.
They want someone to motivate and encourage them.
They want a professional to answer their specific questions.
They want to receive more enjoyment from their career and have less stress.
Creating an action plan that addresses your objectives.
Having a focused conversation that brings clarity to complex issues.
---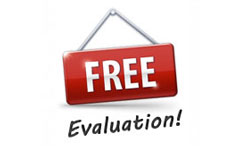 No MP3s or attachments please.
If you would prefer to mail a CD and physical press kit, contact the office for the mailing address and a submission code.